Strategy, Design and Execution
Mailing Lists, Online Ads and Outreach
At Ask For Media, we help Clients with there online presence. In may cases, our Clients don't even have a website when they start a business or a new product. The team starts developing the brand, and then come up with a plan, design and implement it, but getting at this stage is not the end of the process.
The mindset of our creative and design team goes beyond launching the business. We understand that business owners want to promote and reach out to their customers. One important effective side of marketing is the Internet.
We develop a marketing strategy that helps our clients find where their potential customers are. We design a campaign that speaks to the different segments of that audience and deliver the material to their in their preferred medium: Social media ads, Search Engine ads, Local search displays, Google Ads, Ad words, Banner ads, listings, Constant Contact Mailers and more.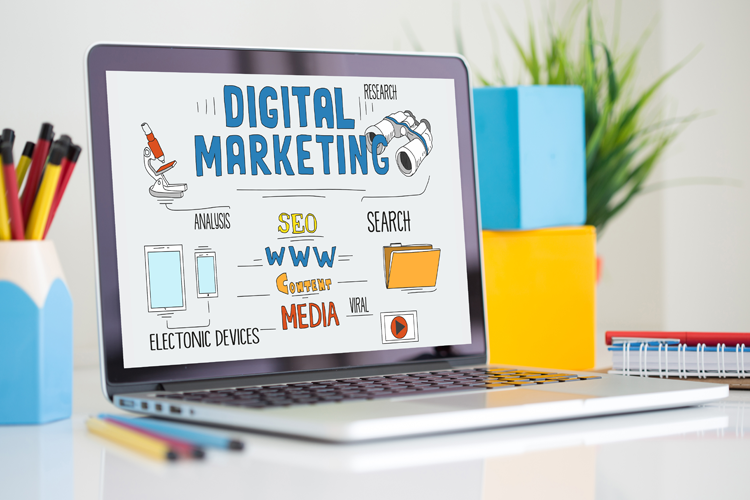 Optimization
While we ensure the compelling message and the appealing look of your website are relevant to your audience, we also design and develop your website with technologies and techniques to help it load faster. We deploy an exhaustive set of Meta Tags, Keywords, Descriptions and Body Copy that makes each of your pages relevant to user's search.
Alternate Text to your images, navigation, typography choice, content layout, buttons, action calls and many more little details make a big difference in how the Internet indexes your web pages. At Ask for Media, we know all of that. We know the big picture, the microscopic hidden tags and everything in between to help you beat your competition and being listed among the top then search results organically.
Beyond the Organic
Proactive Online Marketing
Depending on the type of product or business you have, you may need more than the organic boost to get to your customers and increase sales. Ask For Media helps tens of Clients daily with their Analytics, Campaign setting, Advertising ( Messaging and Execution and more). We offer a wide range of online services. Find below some of them:
Graphic and HTML Mailer Design for Mass Mailing
Setting Up Analytics, Ad Campaigns and Keyword Searches
Design Graphic Online Ads (Banners, Animated and Static)
Write Body Copy and Meaningful Call to Actions for Your Ads.
Add Landing Pages to Your Website For Each Campaign and Promotion.
Design Your Social Media Page Covers and Set up Your Social Pages
Setup, Design and Run Your Mailing Campaign (Example: Constant Contact)
Interactive Short Online Videos with Voice Over and Animations.
Periodical Promotional Content Posted on Your Website (Promos)
Connecting Your Website to Your Mass Mailing to Collect Emails From Users
Local Business Place Listing with More Detail and More Online Value