Prior to Design and Development
Ask For Media UX Experts and Designers work tirelessly to help Clients deliver a seamless and desirable customer experience to their visitors and users on their websites, applications, software and most importantly across all devices: Large screens, Desktops, Laptops, Tablets and Phones.
At Ask for Media we make sure your design stays relevant to your branding, your audience and most importantly is measured against your business goals.
Our team of UX Architects, UX Designers, UI Developers and Creative members create elegant and simple software experiences that work flawlessly in the most demanding conditions across major market platforms and devices that your audience uses.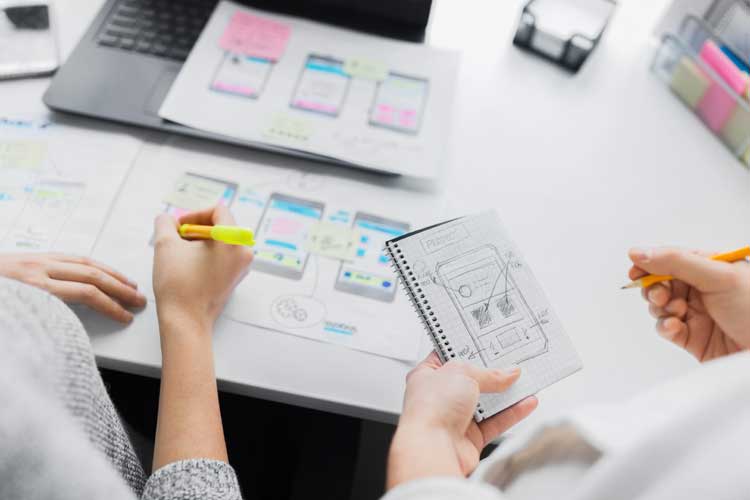 Our Simple UX Process
We follow the basic steps in guiding your project from the idea blossom all the way to the final delivery.
The steps are the following:
Define the Goal (For your business and Users)
User Research – User Profiles (Who are they? how do they use it?)
UX Strategy – Storyboards / Workflows
UX Design (Wireframes) and Prototyping
Why would you need User Experience?
Successful businesses periodically look for ways and means to increase traffic, grow sales, reduce phone calls, make customers happy and convert visitors to customers. All these are part of an ongoing effort.
"UX" or "User Experience" is the name for that effort when it comes to people who use your website, web application, software or mobile app to make purchase decisions or use a service that they purchased from you.
The location of the "By Now" Button may seem obvious, but a big science goes into it. The number of clicks across your workflow, the ease of use, the friendly text, the font size, the colors, the alerts, the loading time, the size of the page and we can go on for a about every single component of your webpage, all of which affect directly and indirectly the satisfaction of your users.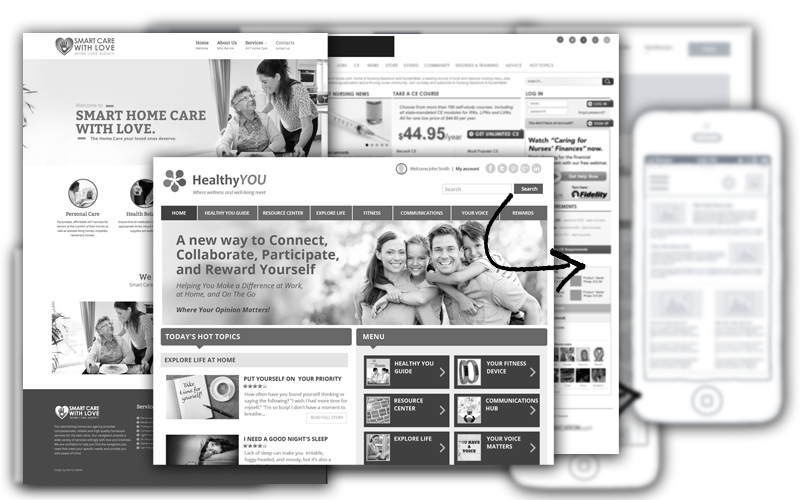 Just so you can relate

We all have experienced some frustration trying to accomplish something on the Internet. Whether you are a novice user or a "fast clicking" user who knows their way around, there are yet thousands of "What do I need to do now?", "I clicked but nothing is happening", "I can't find the link", "I bought the product twice by mistake", "What am I paying for?", "I got charged twice" etc.
Well, since websites nowadays are mostly built on the top of multi-purpose generic templates to minimize web design cost, how to approach your specific audience with a specific design that is relevant to them is no longer in the equation. Business owners who wish to save production cost fall into the trap of diluting both their brand and message in this generic common design.
This leaves their competitors with a powerful edge and uniqueness making them more relevant and credible in the market.