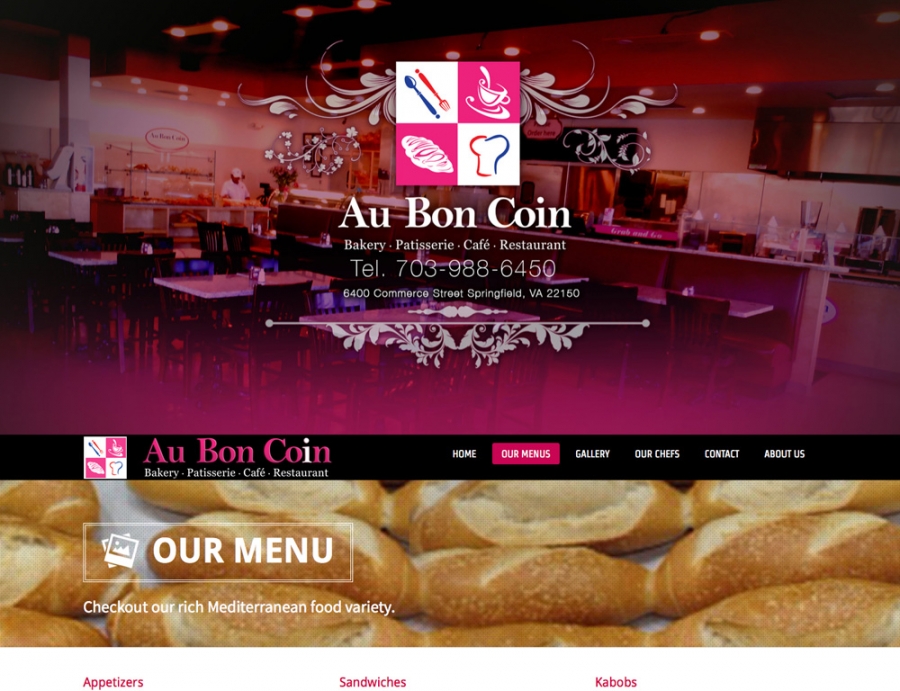 Who doesn't like French & Mediterranean pastries and delicacies? Ask for Media didn't need another reason to give a client multiple onsite visits to their newly launched bakery.
Ask for Media designed a modern website that provides visitors with information about the bakery, the menu the bakery serves and the promotions.
Ask For Media provides onsite design and multimedia services for the Bakery Menu Scrolling screens. Ask for Media designed the logo and a wide range of promotional , outdoor signage and print services.