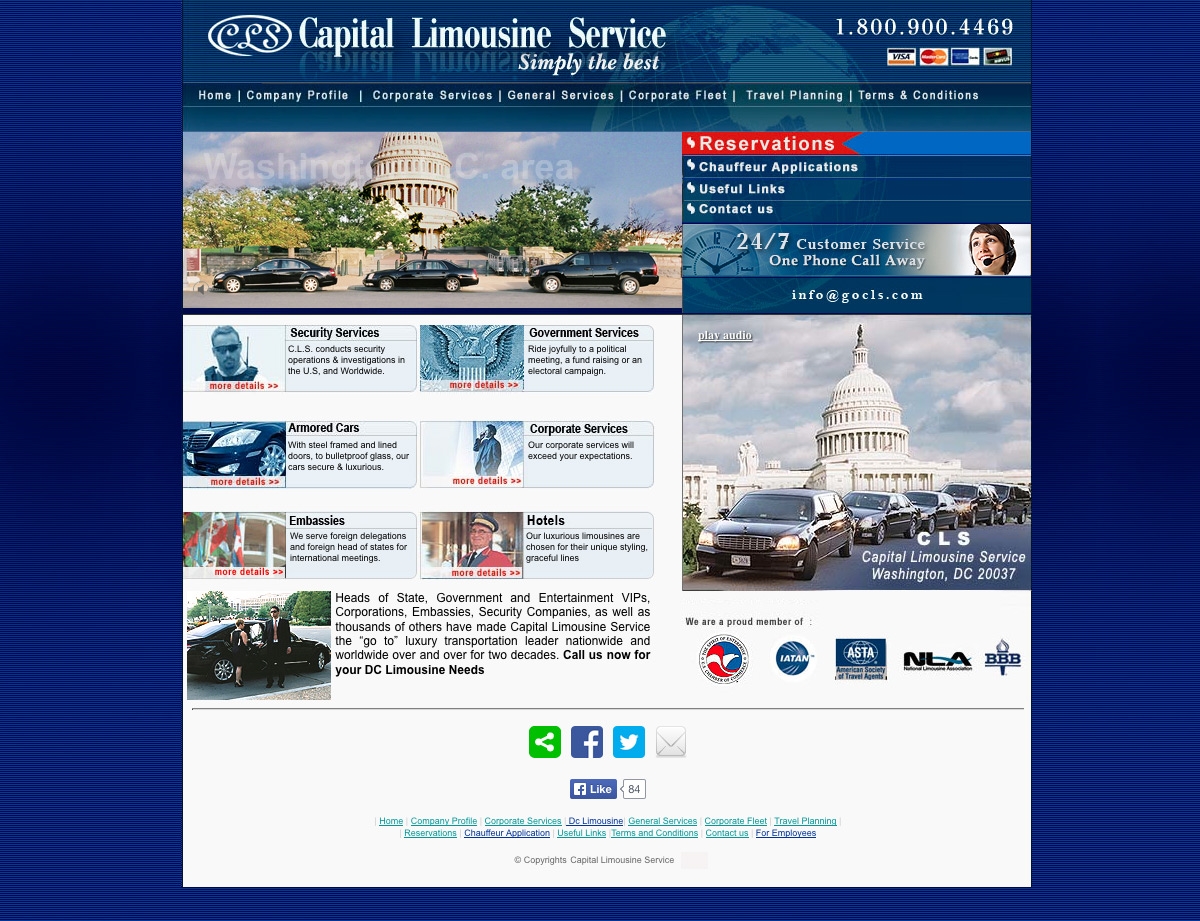 Ask For Media Helped Go CLS with their website design and launch. Ask For Media helped Go CLS with their communication material as well. Capital Limousine Services has been a long time Client. Since 2004, Ask For Media has been providing Gocls with a wide range of Collateral design, e-cards, print ads and more.
Ask For Media Integration team helped GOCLS integrating their limousine booking service application into their website to help their customers book their trips, tours, pick up and drop off location and time.
Ask For Media got together a team of creative members who took care of staging the locations to shoot the fleet and the crew members around Washington D.C. area. Ask For Media provided photography services and the web design for Capital Limousine.