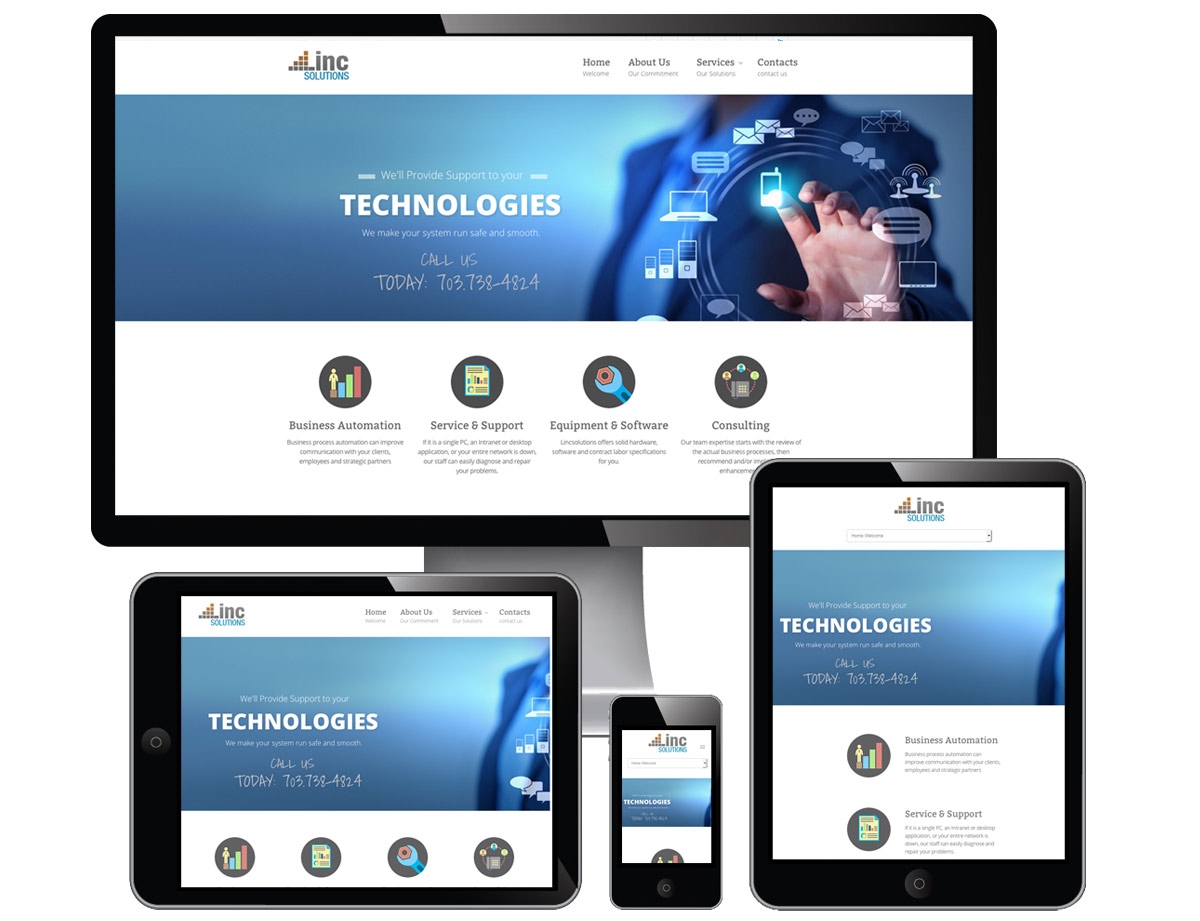 Lincsolutions Is An Information Technology Company Offering Services To Local Businesses In The DC Metro Area.
Lincslotions Hired Ask For Media To Redesign Their Website With A More Modern Look And Feel. Lincsolutions serves hotels in the Metro DC region. Ask for Media developed Leaderboard Screens and Digital Board Displays to the hotels and restaurants to use in their lobbies and venues. Visitors, Guests and Participants have been able to view current events timing and room location including a wide range of hospitality information.
Ask For Media Helps Small Businesses Around The Metro DC Area In Building Their Online Presence.